Frequently Asked Questions
Please read our FAQ before sending us a message.
Why choose the Amydak?
AMYDAK PUMP supplies High-Quality replacement parts that fit your AODD pump.
These parts are manufactured in highly advanced factories in Europe and North-America.
AMYDAK PUMP is continuously involved in the development of new products and product lines.
It enables us to serve you with the latest technology and to capitalize on the latest market developments.
Please note that our Sandpiper style pump molds are designed based on the latest original Sandpiper pump  design rather than the older design before 10 years ago like our competitor.
 Especially S20 and S30 ,you can check the major performance difference from(Enclosed please find the comparison picture as below,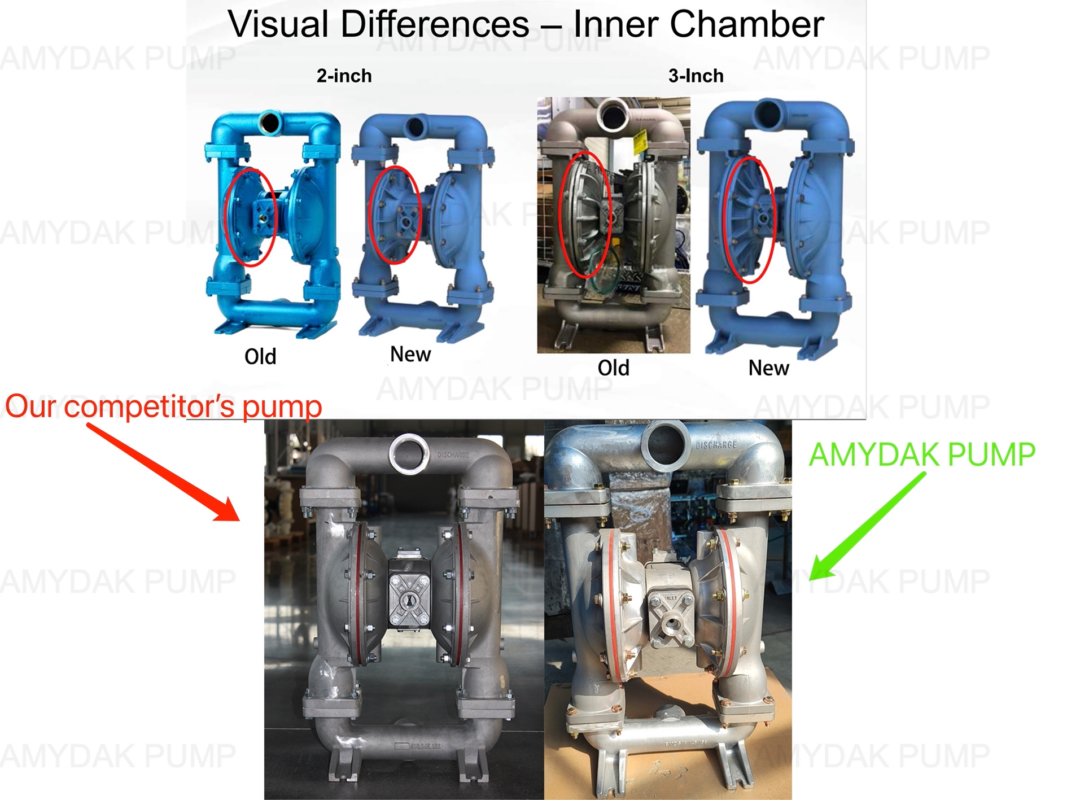 What kinds of after-market pump and parts Amydak can supply?
The replacement pump parts we provide include a variety of different pump brands. Our website only displays some of the products we sell.
So please feel free to contact us if you can't find the exactly item you need.
You can send us an inquiry through our website.
You can also put the products you are interested in into the shopping cart, and then send us an inquiry.
AMYDAK PUMP supplies replacement parts for the following brands:
AMYDAK pump®
SANDPIPER®
GRACO®
ARO®
Serfico®
BLAGDON®
DEPA®
FLUX®
TAPFLO®
VERSA-MATIC®
YAMADA®
About AMYDAK pump excellent team.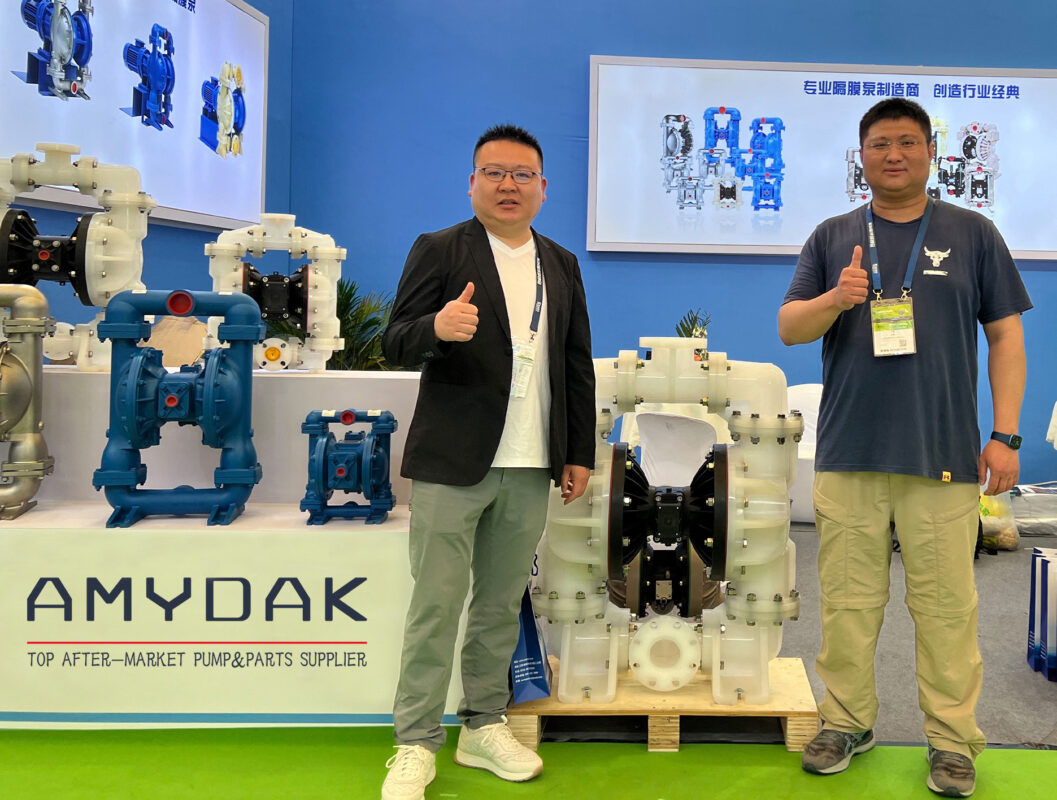 AMYDAK has 5 engineers and all with 10+ years experience in AODD pump industry.
They know our products very well and have rich experience in any kind of working field such as mining, oil and gas , ceramic and marine industry, etc.
So if you don't know how to choose a proper pump for your working field,just send us the exactly working field information to us ,we will offer you the practical advice for reference.
Contact Us
Office Mon – Sat
Online 24/7
Phone: +86 15195477300
E-mail: info@amydak.com
Address: 132-4, Building C4, CUMT Science and Technology Industrial Park ,Xuzhou City ,Jiangsu Province,221600 China